Diesel Railcar Simulator
Two work-in-progress screenshots of the upcoming route editor. The first one shows the infrastructure editing view where tracks are edited by manipulating the small turquoise rectangles. The red jumble are speed limits where the texts are still overlapping (to be improved).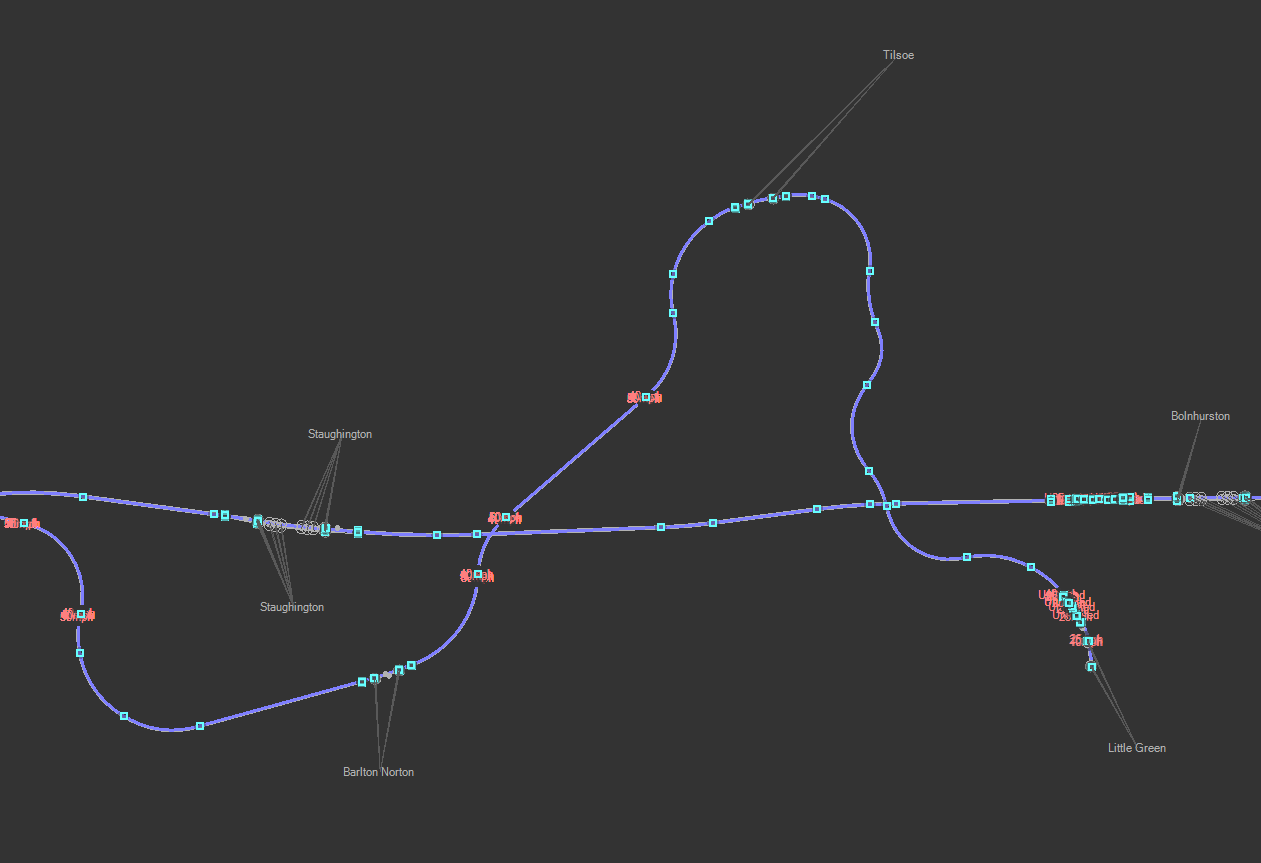 The second image shows the traffic view which will also be available during the driving sim from key 9. The coloured spots are signals/distants and the purple snakes are trains.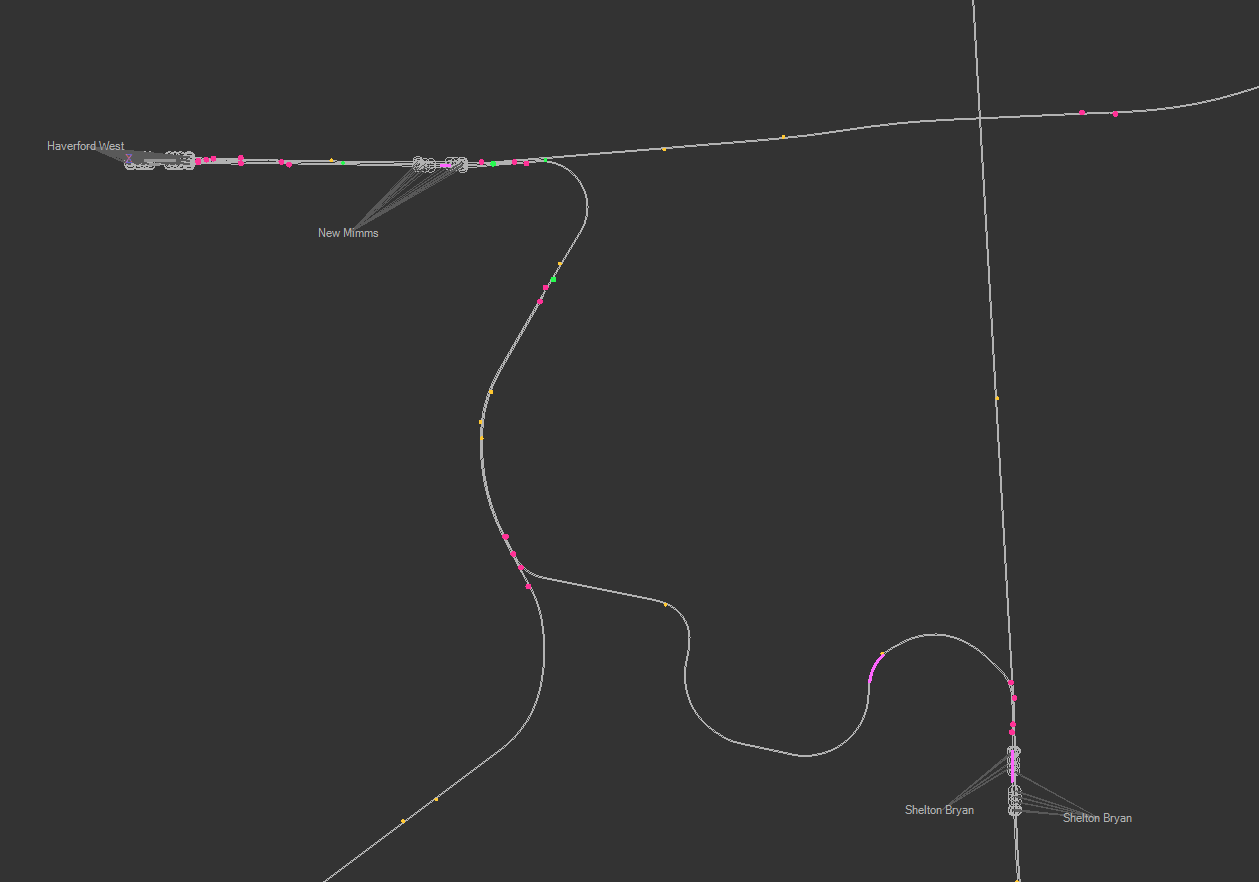 Video to follow once more features are in place and working without bugs!

Get Diesel Railcar Simulator