Diesel Railcar Simulator
Version 1.30 (Timetable editor)
---
The first editor for Diesel Railcar Simulator is now available for download along with other improvements!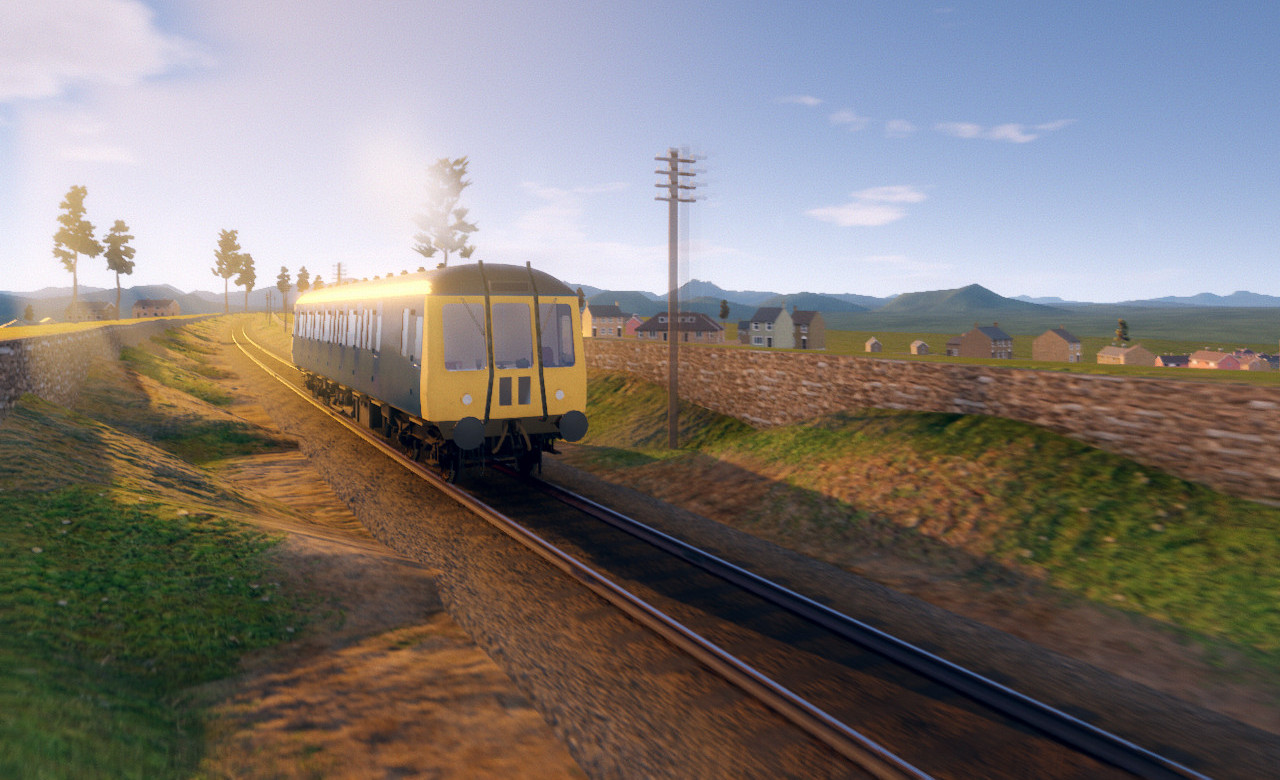 The timetable editor enables you to plan and create your own traffic to the existing routes. You can define the stopping places, train formations and running times for hundreds of train services throughout the virtual day.

The existing timetables have also been revised for this update: the running and starting times are now more relaxed for some services that previously were impossible to finish on time. You still may need to try a particular service multiple times to get favourable traffic conditions from the random number generator. Don't miss the new experimental shiftwork timetable for the demo route!

More changes:
Graphics
Added: sky reflections
Added: haze
Added: separate interior/exterior field-of-view settings
Improved: reflections in exterior views to have colours
Improved: buffer models
Improved: track textures and terrain textures near the tracks
Improved: lighting
Increased: maximum LOD bias setting
Increased: maximum zoom
Fixed: exhaust smoke drawing distance
Fixed: exhaust smoke animation to adjust itself to time acceleration
Fixed: Class 117 cab objects floating in the air
Fixed: platform surface and canopy textures to no longer shake at some stations
Miscellaneous
Added: option for restarting the run
Added: pausing without menu for getting good screenshots
Changed: selecting random service to have 10% of rescue scenario instead of normal
Fixed: HUD speed to show negative values the same way as target speed does
Fixed: target speed acceleration to more closely match realistic performance in the evaluation graph
Fixed: target speed being stuck at zero when a stop signal clears if you're stopped too close to the signal
Fixed: service start preparation time (sim now starts 1 minute before departure)
Fixed: a rare bug in rescue scenarios where you're instructed to reverse direction in the wrong place
Fixed: curve superelevation which was accidentally broken in the previous update
A route editor will be the main focus of the next update.
Files
diesel-railcar-simulator-win.zip
811 MB
Version 1.30.0
Aug 24, 2018
Get Diesel Railcar Simulator